Here are the written updates of Kumkum Bhagya 5th November 2015 Episode.
In today's episode, Purab and Bulbul were romantically happy. Purab tried to be romantic. But Bulbul said that she was fasting. Purab said that he is not fasting at all. Bulbul said she was joking earlier. Purab asked you would be punished. Bulbul said she had kept fast for him and didn't drink even any liquid. He asked her to close her eyes and made her wore bangles. Bulbul asked him made her ready fast as she was so hungry. Purab asked her how she did know that he bought a gift for her. Bulbul replied that whenever he was romantic, every he brought something for her. She closed her eyes. Purab was set to kiss her, but Bulbul left the place. [watch: Bigg Boss 9 day 25.)
Kumkum Bhagya 5th November 2015
Tai ji and Mitali observed the sky for the moon. Mitali asked her not to eat more food. Pragya saw Nikhil following Tanu. Abhi asked Tanu where she was. Tanu  replied that she was searching him. Pragya thought that Tanu might meet with Nikhil. Dadi asked Dasi about the appearance of the moon. Dasi replied that the moon would appear after few minutes. Dasi said that she called ladies for the story focussing Karwachauth. Pragya acted to be busy in the phone. Abhi thought she was avoiding him. Bulbul asked Pragya she does think about the break the Karwachauth fast.
A lady there called all women. Mitali asked Tai ji how to break the fast while looking at husband's image. Dasi asked Tanu to cover head with the dupatta. But the dupatta was pinned with the blouse then Dasi brought chunari and covered her head. Pragya started staring at Abhi then Abhi asked her why she was staring. Pragya said that she was observing the arrangements. Pragya wore her saree pallu and said the weather was very cold.
All other ladies started looking for the moon and then their respective husbands. Pragya stopped Tanu for not to saw Abhi at this moment and said that he dupatta would be torn. She saw Abhi via Tanu's pallu. Pragya took Tanu's plate and said that she would show her aarti. She first does aarti for Abhi to teach her. Tanu said she understood and then Dadi smiled big. Abhi was about to give sweets to Tanu, but suddenly Pragya eaten the sweets. She then abruptly started coughing. Abhi asked Mitali to brought water for her. Abhi said that it was Tanu's water. Bulbul asked him to help Pragya to drink water. Purab asked him to help her drink. Abhi helped her in drinking the water. (read: Kaisi Yeh Yaariyan.)
The lady asked about Pragya, Dasi replied that she was Abhi's ex-wife. Abhi said that she had kept the karva chauth fast after eating so much of food. The lady told she had broken the fast. Tanu tries to find the moon, but it was gone. The lady told that even moon do not want to complete your Karwachauth. Tanu told Abhi that she had been empty stomach for him, but she got insulted. She said that She would never forget this insult. Dasi came to Tanu and asked her not to take tensions. Tanu said that she was hungry for him and she completed all rituals of Karwachauth with Pragya.
Dadi said that Pragya was coughing and that being the reason for Abhi to drink her water. Tanu said that it was not unfortunate but just the conspiracy of Pragya. Dasi said that Pragya does not care about Abhi and making broken relation with him. Tanu said Pragya want to make differences between them and said her marriage would soon come, but the marriage date not. Dasi said Tanu was right. Dadi said what we could do.
Abhi came to Tanu's room and said her that he would help her to eat the food with his hands. Tanu asked him to say Pragya for the preparation of food. Abhi said that he do not believe in these rituals and added that he want to take her out of this house. Tanu said him that sometimes she felt that he need only the baby, not her. Abhi asked her to take the food. Tanu agreed and asked him to give punishment to Pragya.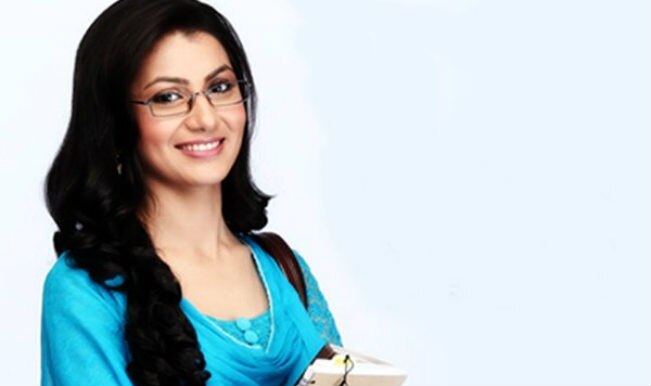 Abhi replied with Okay and added that it would increase her hunger. Bulbul and Purab commended Pragya for breaking the fast only with Abhi's hand. Pragya got worried and thought Abhi would take out his anger and something would happen there.